i-(nteractional) language
Aspects of language which regulate the interaction and do not contribute to the construction of propositions
I:
Gal Gadot was amazing as Wonder Woman,
eh
?
R:
Yeah
, I know,
right
?
eh
= requests confirmation from Addressee
yeah
= indicates agreement with previous Speaker
right
= requests confirmation from Addressee i-language plays an important role for...
... the construction of common ground
... the negotiation of turn-taking
The interactional spine hypothesis (ISH)
Roots of the ISH
ISH is inspired by work on the syntacticization of speech acts. It differs in that it takes into consideration insights from different traditions which have long looked at language in interaction (including conversation analysis and functional discourse grammar). I have developed the ISH over the past 10 years, with the help of many students at UBC. Details are discussed in various publications but the whole system is explicitly developed in a monograph I just finished and which will appear with CUP:
The grammar of interactional language
The core tenets of the ISH
- i-language is regulated by the same formal system that regulates propositional language. - There are hierarchically organized layers of structure with functions that are dedicated to configuring language in interaction - Resp(onse)P for turn taking, - GroundP for establishing common ground - The interactional spine has a clausal and a nominal instantiation.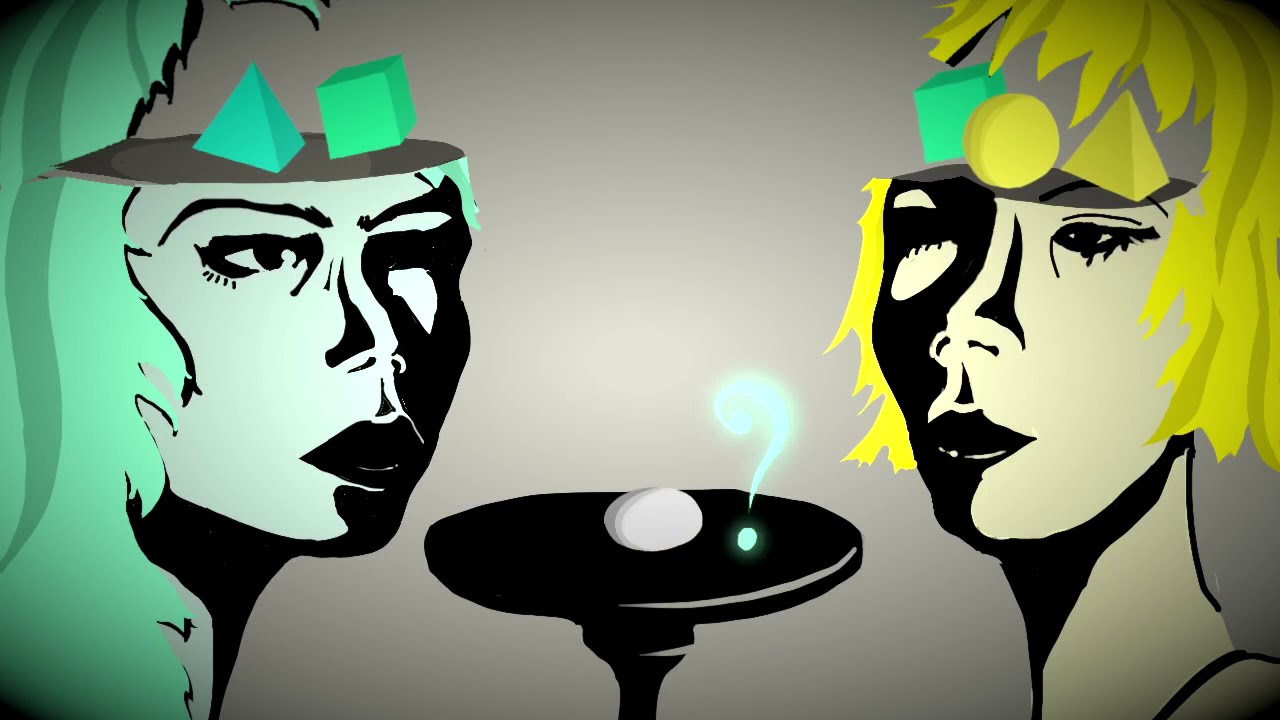 Wiltschko, M. (to appear)
The grammar of interactional language
. Cambridge University Press. Ritter, E. & M. Wiltschko (to appear)
Interacting with vocatives!
Proceedings of the CLA 2020
Colasanti V. & M. Wiltschko (in print)
Spatial and discourse deixis and the speech act structure of nominals.
Proceedings of the CLA 2019
Ritter, E. & M. Wiltschko. (in print)
The syntax of formality. Universals and Variation.
Proceedings fo the CLA 2019
Heim J. & M. Wiltschko.
Timing of Belief as a Key to Cross-Linguistic Variation in Tag Questions. To appear
in: Special issue of Linguistic Vanquard: Non-canonical questions from a comparative perspective, co-edited by Andreas Trotzke & Anna Czypionka. Wiltschko, M. & J. Heim. 2020.
Grounding Beliefs: Structured Variation in Canadian Discourse Particles
. In
Exoticism in English tag questions: Strengthening arguments and caressing the social wheel,
edited by B. Achiri-Taboh, Cambridge Scholars Publishing. Heim, J. & M. Wiltschko. 2020.
Deconstructing Questions: Reanalyzing a heterogeneous class of speech acts via commitment and engagement.
Scandinavian Studies in Language
, 11(1): 56-82.
Heim, J. & M. Wiltschko. 2020. Interaction at the prosody-syntax interface. in: G. Kentner & J. Kremers (Eds.)
Prosody in syntactic encoding: Special Issue in Linguistische Arbeiten.
De Gruyter
[pre-publication version
]
Bliss, Heather & Martina Wiltschko. 2020.
Stsíkiistsi ki stsíkiistsi: The ubiquity of Blackfoot demonstratives in discourse.
In: Demonstratives in discourse. ed. by Åshild Næss, Anna Margetts, and Yvonne Treis. Language Sciences. Chapter 6. Ritter, E. & M. Wiltschko. 2019.
Nominal speech act structure: Evidence from the structural deficiency of impersonal pronouns.
Canadian Journal of Linguistics.
Wiltschko, M. (2019).
Now can be the end of the past or the beginning of the future.
In: Matthewson, L., E. Guntley, M. Huijsmanns and M. Rochemont (eds.) "
Wa7 xweysás i nqwal'úttensa i ucwalmícwa: He loves the people's languages" Essays in Honour of Henry Davis
. UBC Working Papers in Linguistics. ` Hinzen, Wolfram & Martina Wiltschko. 2018.
The grammar of truth.
Inquiry.
Keupdjio, Hermann & Martina Wiltschko. 2018.
Polar Questions in Bamileke Medumba
. Journal of West African Languages. 45.2: 17-40 Ritter, Elizabeth & Martina Wiltschko. 2018.
Distinguishing Speech act roles from grammatical person features.
Proceedings of the Canadian Association of Linguistics 2018.
Wiltschko, Martina, Derek Denis & Alexandra d'Arcy. 2018.
Deconstructing variation in pragmatic function: a transdisciplinary case-study.
Language in Society 43: 569-599. Wiltschko, Martina. 2017.
The emotive response paradigm. A case-study in modularity.
Festschrift for Martin Prinzhorn
(Meyer, Williams, eds.) Wiltschko, M. 2017.
Beyond English Sentences.
Theoretical Linguistics 43
(3-4) 271-283. Wiltschko, M. (2017)
Response particles beyond answering
. In: Bailey, L. and M. Sheehan (eds.)
Word Order and Syntacic Structure
. Language Science Press. 241-280.
Wiltschko, M. (2017) Ergative constellations in the structure of speech acts. Coon, Jessica; Diane Massam & Lisa Travis (eds.)
The Oxford Handbook of ergativity.
New York: Oxford University Press. 419-446.
[pre-publication version]
Yang, Merlin & M. Wiltschko. (2016)
The confirmational marker ha in Northern Mandarin
.
Journal of Pragmatics
104: 67-82
Wiltschko, Martina & Johannes Heim. (2016)
The syntax of confirmationals. A neo-performative analysis.
In: Gunther Kaltenböck, Evelien Keizer and Arne Lohmann (eds.)
Outside the Clause. Form and function of extra-clausal constituent.
John Benjamins. 303-340.
Heim, H. H. Keupdjio, Zoe Wai-Man Lam, A. Osa-Gómez, S. Thoma and M. Wiltschko. (2016)
Intonation and Particles as Speech Act Modifiers: A Syntactic Analysis.
Studies in Chinese Linguistics
37.2 Johannes Heim, Hermann Keupdjio, Zoe Wai-Man Lam, Adriana Osa-Gómez and Martina Wiltschko 2014.
How to do things with particles.
Proceedings of the Canadian Linguistic Association 2014
2022 The significance of interactional language. Workshop on the Syntactic Representation of Speech act Aspects (SRSA), Venice, Italy, December 5th 2022. What is plural? Keynote speaker at the Workshop on Flexible and Multiple Plural Marking in Language Contact and Creolization: Social and Situational Correlates. Leibniz Zentrum Allgemeine Sprachwissenschaft (ZAS) Berlin, Germany. November 27-28, 2022.
The relation between language and emotion. The view from grammar. School of Linguistic, Speech and Communication Sciences, Trinity College Dublin. November 9, 2022.
The role of interactional language in human-machine interactions. What can we learn from mindless interactants? Colloquium, UPF. November 3, 2022.
Above and beyond the DP. Invited talk at the Workshop on partition and individuation in Germanic and Slavic. Institute of linguistics, University of Stuttgart, June 15-17 2022.
The spine grows inwards not upwards. Colloquium, UPF. June 13 2022. Where is semantics. Keynote speaker, Semantics and Linguistic Theory (SALT), COLMEX / UNAM, Mexico City. June 8-10, 2022
The grammar of self-talk. What different modes of talking reveal about the language faculty. Colloquium, Cambridge Linguistics Forum (CLF), University of Cambridge. May 29th 2022
Language is for thought and communication. Evidence from self-talk. Colloquium, Trinity College, Dublin, April 13th 2022
Self-talk as a window into the syntax of speech acts. SPAGAD lecture series, ZAS, Berlin, April 1st 2022
Nominal interactional structure beyond "beyond pronouns". CONSOLE Nantes, January 29th 2022
2021 What is the semantics pragmatics interface. Keynote speaker, Colloque de syntaxe e semantique à Paris (CSSP 2021, December 9-11 2021 How sound is meaning. Colloquium. Georg-August-Universität, Göttingen, November 11 2021
Acquisition of Interaction. Linguistics Seminar Series, School of English Literature, Language & Linguistics, Newcastle University, October 13, 2021 (with J. Heim)
Finding competence in communicative interaction. Colloquium, CRISCO, Caen., September 30 2021
Why do we talk? A syntactician's point of view. Colloquium Universitat Pompeu Fabra. June 10 2021
The grammar of knowing. Some lessons from cross-linguistic patterns of markedness.
Comparative Syntax Meeting Leiden University Center for Linguistics, May 20, 2021
How to be emotional with language (and despite it).
Colloquium, University of Manitoba. April 9 2021
How to build common ground, one syntactic layer at a time.
CRISSP seminar, Brussels, Belgium, March 24th, 2021
The grammar of interactional language:the case of vocatives
. Colloquium UofT Feb 5 and Colloquium Cologne Feb 3 2021
Do eyes make words? Do words see them?
Dutch Linguistic Day, January 29 2021 Beyond pronouns. Keynote speaker, CONSOLE, Nantes (France, January 25-27 2022;
2020
The grammar of emotions and the absence thereof.
Oslo, Colloquium Superlinguistics. November 6, 2020
Language as an instrument of thought and communication. 
Evidence from interactional language.
Colloquium, Linguistic circle, University of Edinburgh. October 15, 2020
On the relation between language, thought and communication. Interactional language as a window into the human mind
. Colloquim in the Linguistics seminar at CUHK, Hong Kong (September 2020)
Beyond truth. The view from response markers
. Colloquium. Department of Linguistics, Stuttgart. May 2020, GLIF Colloquium. UPF. February 2020
Interacting with High-end nominals. Colloquium
, Johann Wolfgang Goethe-Universität, Frankfurt, Germany. January 21st 2020
2019 The syntax of speech act participants. Speech Acts in Grammar and Discourse: Syntactic and Semantic Modeling. Zentrum fuer Allgemeine Sprachwissenschaft (ZAS), Berlin. October 2019
How to do things with nominals. Evidence for a nominal speech act structure. Colloquium, UCLA, Los Angeles, CA (April 12, 2019)
How to do things with nominals. Towards a syntax of nominal speech acts. Colloquium, MIT, Cambridge, Mass. (February 8 2019)
2018 It's not the language but the speaker that we want to understand. Colloquium, UPF, Barcelona
Nominal speech act structure and the distinction between grammatical person and speech act participants. Colloquium, University of Connecticut. (November 30, 2018)
Nominal speech act structure: A case study of personal paradigms. Lund University, Sweden, Workshop on Functional Categories (May 3rd 2018), Paris CNRS, Paris 8 (May 2 2018)
Nominal speech act structure: a personal view. Colloquium; University of California at Santa Cruz (January 19 2018)
2017 Grounding individuals: Implications for PERSON. Invited talk at the Manitoba Person Workshop. University of Manitoba, (September 2017, with Elizabeth Ritter)
The syntacticization of linguistic interaction. Evidence from confirmationals and response markers. Colloquium; The Hebrew University of Jerusalem (May 2017)